You've Found Web Designers
We'll help you unleash the power of your online presence.
Want To Talk To A Web Designer?
Want To Talk To A Web Designer?
Your Website, Your Vision
Say goodbye to cookie-cutter templates! You want to work closely with talented web designers that are going to help you create a one-of-a-kind website that reflects your brand's personality and vision.
Your website will look stunning and function seamlessly on all devices. From desktops to smartphones, ensure a delightful user experience for your visitors.
Your website needs compelling content. Content that resonates with your target audience and showcases the value of your products or services. That's exactly what you'll get with us!
To maximize user engagement, your website needs to be lightning-fast. Yours will be optimized to guarantee rapid loading times and a seamless experience for visitors.
You'll receive Aafinely-crafted website that will boost your visibility to new heights, drive traffic, and increase potential customers for your business.
We don't just build websites; we nurture lasting partnerships. Count on our dedicated support team to keep your website up-to-date, secure, and running smoothly.
Your Seamless Web Design Experience
We'll collaborate to create a project brief that'll serve as a road map through your design and build process. The design of your website will include your input with us as your partner every step of the way.
Our web designers and developers work collaboratively with you to create a visually appealing interface with clear calls-to-action, engaging content, and easy navigation. By fusing form with function, your site will be a powerful tool for your business.
This is where your brand comes to life online to reach your audience. However,  you have to stay up to date with your users' needs. So, that's why we have ongoing maintenance services to ensure your online presence is working hard for your company the entire time.
You Get Results With Top Web Designers
Working with Insurrection Digital on our website redesign has been a true pleasure; I can't express enough how satisfied I am with the results! Every step of the way, from the initial consultation to the launch of our new website, the team was simply outstanding.
We had a vague idea of what we wanted for our website but, their team took the time to understand our business, our goals, and our target audience. They provided us with creative and innovative design ideas that met and exceeded our expectations.

Throughout the development process, their team was always available to answer any questions or address concerns. They were proactive in providing updates on the project's progress and made sure we were involved every step of the way.
The final result has improved significantly, and we've seen a considerable increase in traffic and customer engagement since the launch.
The attention to detail, technical expertise, and dedication to customer satisfaction that Insurrection Digital brings to their web design services truly set them apart from other agencies we consulted. If you're seeking a team that will go the extra mile to bring your vision to life, I can wholeheartedly vouch for Insurrection Digital.
Why Thousands Of Businesses Are Designing New Websites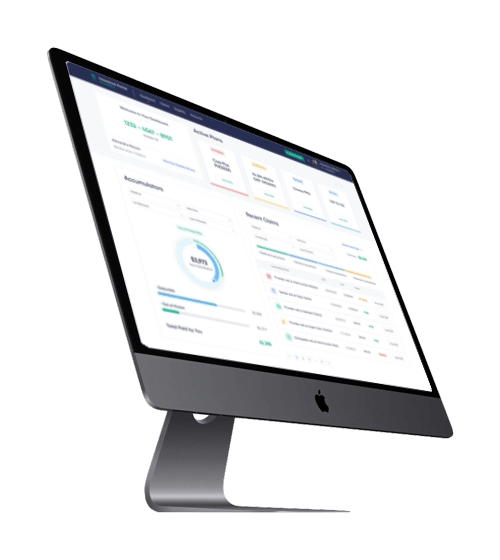 Our team will craft a high-end website tailored to your company. In the modern digital landscape, you need an online presence because it's crucial as it represents your virtual identity. Our team will give you a top-tier web design that will enhance user experience and contribute substantially to your growth and success.
Discover your web project's cost with our Web Design Price Calculator!